PROJECTS
Mineral Technologies, Factory Hazardous Area Design
Mineral Technologies, Factory Hazardous Area Design
ES carried out the asssessment and classification of spirals manufacturing facility in relation to explosive atmospheres resulting from spraying, casting and storage of hazardous substances.
After classifying the facility we established a number of controls including design / implementation of gas monitoring system, replacement equipment suitable for the explosive atmosphere and a risk management plan to prioritise other remediation works.
Engenuity Solutions is a multi-disciplinary engineering and management services consultancy. The company capabilities include provision of:
Environmental Engineering
Our capabilities further extend to expert witness, incident investigation, auditing, project and contract management.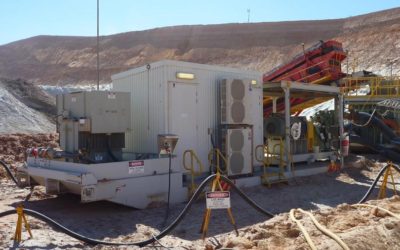 To address the requirement in AS3007 for mitigating Arc Flash hazards Engenuity Solutions conducted an Arc Flash Study of HV & LV boards at Cristal Mining's Gingko mine. To effectively conduct the study we co-ordinated the development of a SKM PTW model which we used to conduct a Fault Study and Protection Coordination Study.
Our mission is to provide you with the benefit of our experience, innovative solutions, and value for money. We want you to have an engineering experience that will more than meet your requirements. We will achieve this through attention to detail, personal service, and the application of sound engineering principles.