PROJECTS
Brisbane Airport Corporation, HV Audit
Brisbane Airport Corporation, HV Audit

Engenuity Solutions inspected and reported on almost 200 substations across the BAC HV network. Our brief was to provide assessment of existing assets (in terms of condition, compliance and safety), recommend and prioritise immediate remedial actions, end of life cycle replacements and upgrades, as well as provide guidance on maintenance strategies, safety procedures and policies.
This was all reported to the client using our custom asset inspection software. The software tool allowed us to provide not only automatically generated reports, but also a database of asset management information which was then used to update their SAP system. As an outcome of the audit, we also redeveloped the client's electrical asset management systems.
Engenuity Solutions is a multi-disciplinary engineering and management services consultancy. The company capabilities include provision of:
Environmental Engineering
Our capabilities further extend to expert witness, incident investigation, auditing, project and contract management.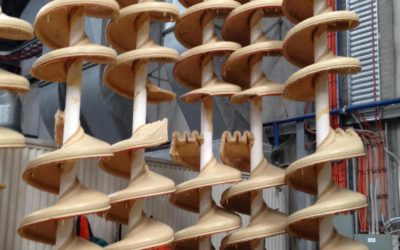 ES carried out the asssessment and classification of spirals manufacturing facility in relation to explosive atmospheres resulting from spraying, casting and storage of hazardous substances. After classifying the facility we established a number of controls including design / implementation of gas monitoring system.
Our mission is to provide you with the benefit of our experience, innovative solutions, and value for money. We want you to have an engineering experience that will more than meet your requirements. We will achieve this through attention to detail, personal service, and the application of sound engineering principles.